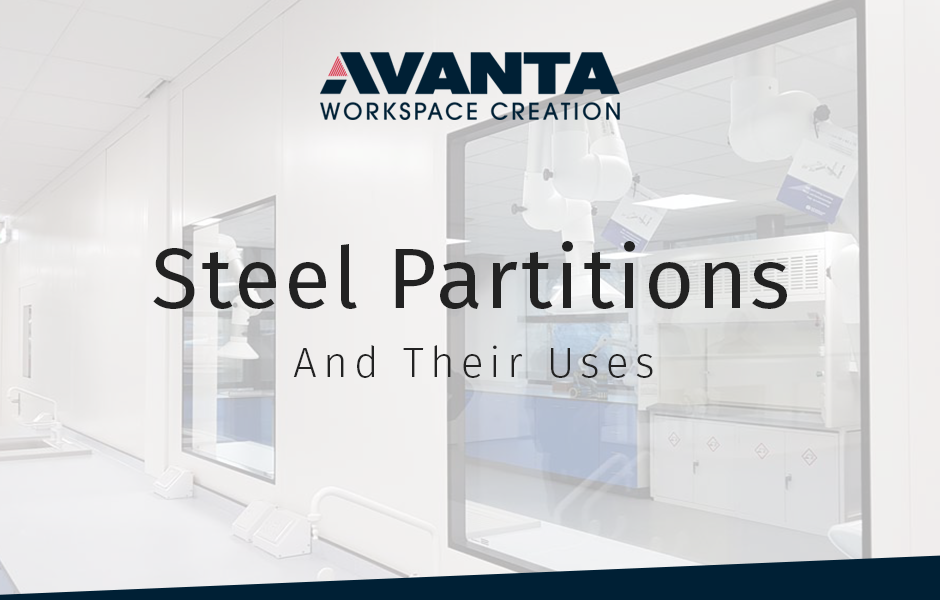 Steel partitions are great for redesigning your existing space, or for adding additional security measures in a place that deals with high risk or high value stock. There's a range of steel partitions available on the market including single and double partitions, as well as clean room partitions, machine cages, mesh partitioning and security cages.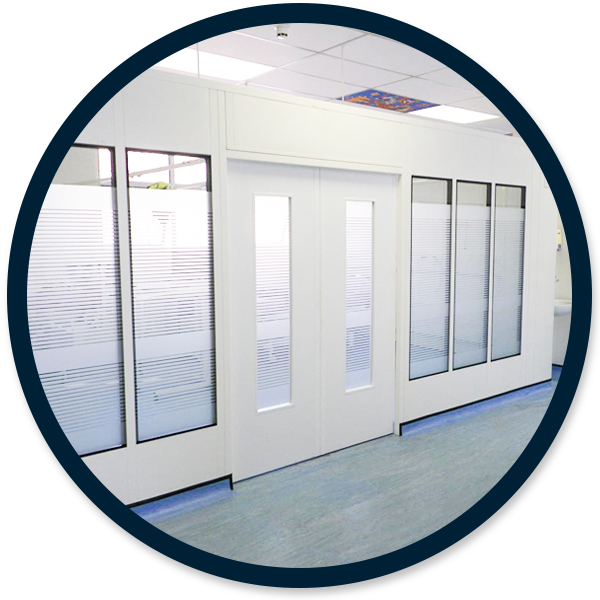 Uses of Steel Partitions
Steel partitions are most commonly used in warehouses to break up the workspace in a cost-effective manner. Usually they're used to create offices, but there are a number of other uses including the creation of meeting rooms, staff rooms and storage areas. Industrial partitions in a warehouse setting can also be used to provide temperature controlled areas, totally sealed areas and storage for individual products.

Single Skin Steel Partitions
Single skin steel partitions are usually quite simple and quick to construct and can be fitted with doors and lock systems to suit your needs. This type of steel partition can also be multi-tiered to improve security and provide a dust-free working environment. If you have high ceilings and wish to enclose the areas completely, these partitions can be stacked and bolted from ceiling to floor. If you aren't keen on this idea, ceiling systems are also available to compliment your partitions.

Double Skin Steel Partitions
For areas that need additional safety and security measures such as fire-rating or sound reduction, double skin steel partitions are most appropriate. In an industrial setting, double skin steel partition scan be used to create a stylish workspace away from the hustle and bustle of a busy warehouse. They're also available multi-tiered to take advantage of any height within your establishment.

Clean Room Partitions
If you're looking to create a clean room, or any other application in which aesthetics are important, clean room partitions should be used. A class 5 clean room environment can be achieved by reducing the number of joints and ledges, using flush glazing and coved skirting. These types of partitions are also available with a number of ceiling and tiling options in a range of colours and finishes to suit your individual needs.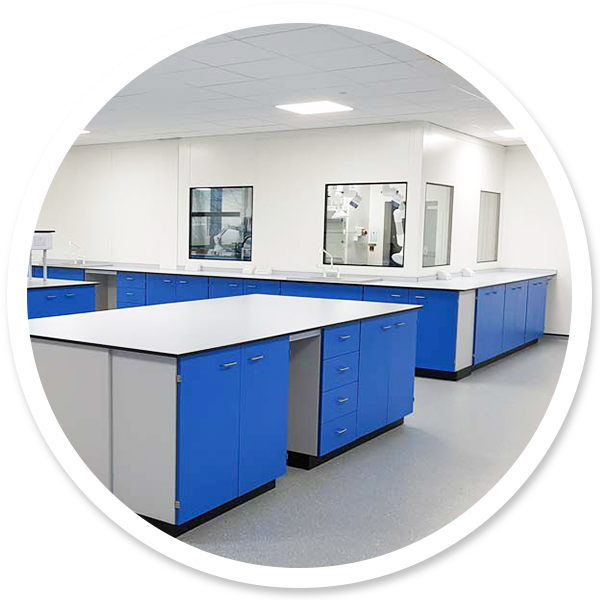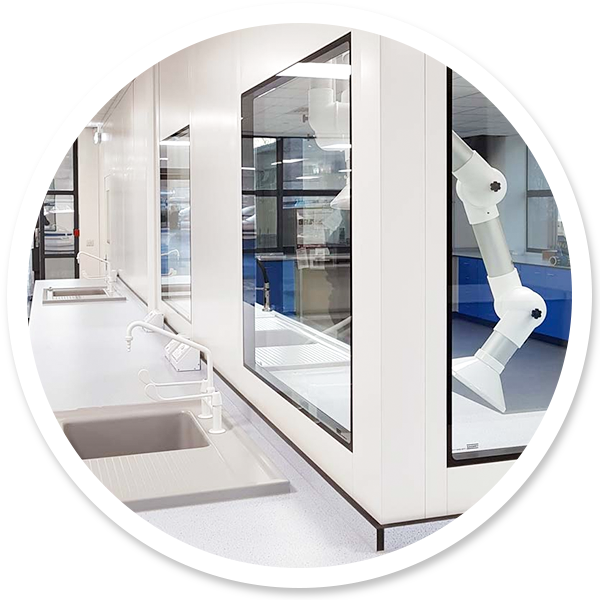 Air handling is one of the most important components when it comes to clean rooms so you'll need to choose between two main categories: laminar, and non-laminar systems. Laminar systems give better performance by pushing particles through a perforated raised floor and hence can be used for classes 100 to 1 whereas non-laminar systems are cost effective and are  typically used for classes 100,000 to class 1000.

To see how we typically plan, design and carry out this type of job, checkout one of Avanta UK's office and laboratory refit projects for Wakefield based SNF LTD.

Mesh Partitions and
Security Cages
Mesh Partitions and Security Cages
Mesh partitions and security cages are great for adding additional security in a warehouse or factory setting. Mesh partitions can be tailor made to fit your every need, whether that's storing high-value items, hazardous liquids, machinery or restricting access to certain areas. Many establishments choose this type of partition because of the array of benefits that come along with them including the allowance of natural light to filter through and facilitating sprinkler systems in-case of fires.
Mesh security cages are often used for protecting valuable items from theft or vandalism. They can be used to store valuable retail stock, gas bottles, oil drums and general site equipment.

They're usually fully customisable meaning that clients can choose from a selection of colours, finishes, forklift and pallet truck access and they can be personalised with company signage.