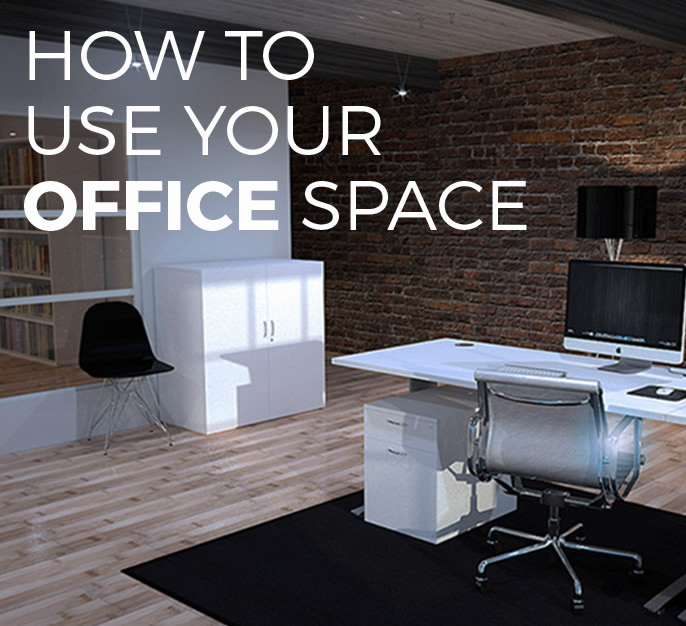 Not all offices are blessed with unlimited space, numerous rooms, items of furniture and storage, but that doesn't have to be a problem.
Many offices are relatively small, open plan rooms that are full of cables, paper and general office equipment, but how can you make the most of your office space?
Get smart about storage!
Many areas of office life can make the room seem even smaller, here are our top tips and pieces of advice to make you room look bigger and improve your storage, giving you more room: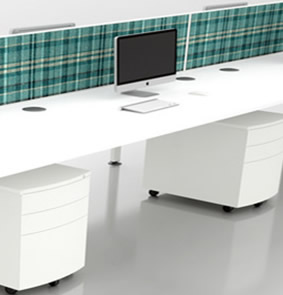 Make use of under desk space

A lot of space is taken up by desks and meeting tables. If you have a small office, think about ways to make use of this space as storage. The most popular option is to include a set of drawers under each desk as additional storage, if that is not possible, storing items that are only rarely used in mobile boxes under meeting desks, which can simply be moved for the duration of the meeting, is an easy way to use this space.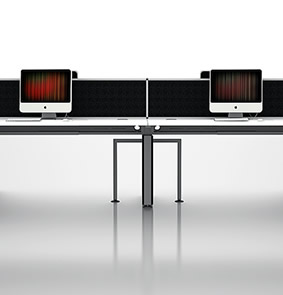 Cut out the clutter and go digital

Storage of files and paper can be the culprit for taking up the most space in an office. With the digital storage systems of today, going paperless and digitalising your documents can have a huge impact. Alternatively if paper is necessary in your office, finding storage to suit is the key. Flexible paper filing units can be perfect for filing regularly used or changing documents. Whereas documents that are rarely used but of vital importance could be stored in moving 'bookshelf' style units that can be condensed to one are of the room. Most importantly, having regular 'clean outs' of documents, recycling paper etc. will help to keep clutter to a minimum.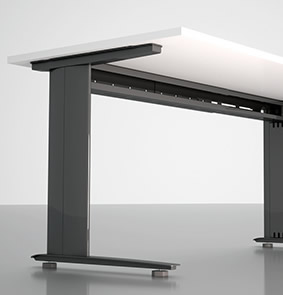 The dream of a large office desk with ample space is just not realistic for some offices. However, this can be a good thing, having a smaller desk will not only create more space in the office, but will also affect the mindset of the employees, as having a smaller space is more likely to promote efficiency in work due to the lack of space for clutter and paperwork to build up.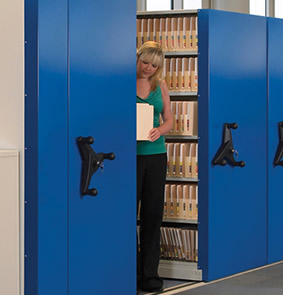 If you don't have much floor space, make use of the walls! Building shelving into, or on your walls can take a lot of storage from the floor. This can also be a more accessible form of storage, that can be hidden if needed by doors, partitions, or even a curtain if needed.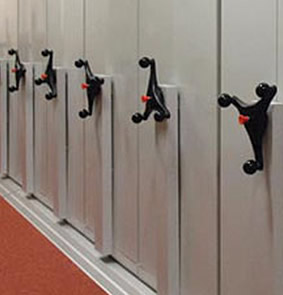 Mobile storage has made a wondrous impact in some offices. If you have documents, paperwork or files that you need to store, but need to remain accessible at certain times, mobile storage is for you! Condensing these movable shelves into one area means the storage of multiple items and countless paperwork in one small space that can be expanded whenever needed by the simple twist of a lever.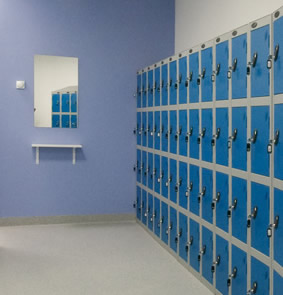 Lockers are a simple way to store employee's personal items to help free up desk space, under desk space, coat hangers/racks etc. These are a small solution for those offices that really are compact and need to make use of every bit of space.
If you have a small open plan area, making use of segmenting this space can help. Whether this means creating dedicated meeting areas or offices, an office partition can help create zones for specific tasks. Using various materials such as glass for your partitions can mean that light is kept flowing through the office and areas are not completely closed off. Alternatively, flexible and mobile partitions can also be utilised to create re-workable areas for those offices that are constantly changing.