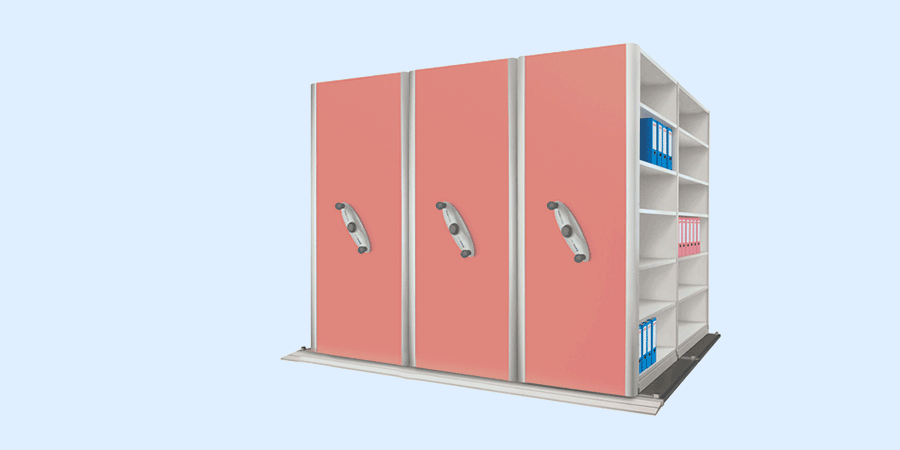 It's a Mobile World


Mobile Storage Solutions for the Modern Office and Warehouse
Storage is always an important consideration for offices and warehouses. Nearly every business will require a certain amount of storage, and when space is at a premium, it can be a great investment to choose smart storage solutions and save money by renting a smaller space.

Here are some of the smart solutions that have come along in recent years to help offices and warehouses.
Mobile shelving is one of the most useful storage innovations in recent years. The whole idea behind mobile shelving is to provide the same amount of storage space while taking up less overall space in the office, and for that reason it is particularly popular in small offices. The basic premise is simple. If you require rows of shelves to store documents, you will also require aisle space between the shelves in which to access the documents. With mobile shelving, the rows of shelves can be moved simply and quickly by using a simple mechanism, which allows them to fit close together. So when you need to access a row, you simply move the rows along and get to the document you need. This provides you with more floor space in your office, and it can provide up to 100% more storage from the available area. There are also different options such as hand-wheel mechanisms and electric systems to move the shelving units.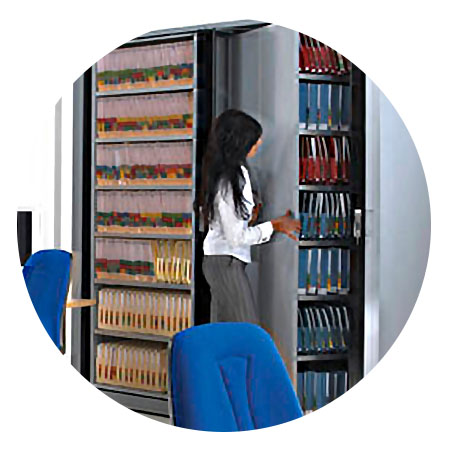 Rotary cabinets are another smart storage solution for offices, and these can save up to 40% of the space in your office, as well as cutting access times in half. They provide good security, and they also look great. These are perfect for the modern office. The storage bays rotate, so each cabinet has two sides that can be used, and they provide an excellent storage solution. Tambour door cabinets are another option. The side-opening doors maximise the capacity of the cabinets, and the tambour blinds go into the cabinet's sides, making more use of space.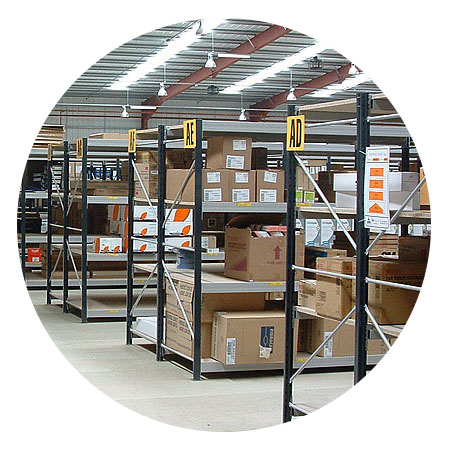 Warehouse shelving solutions vary greatly, and some solutions are smarter than others. Shelving is available now that maximises storage density, and it increases the efficiency of the warehouse. Bespoke storage solutions are a great option, and these can be made specifically for bulky items or difficult shapes. They range from rivet shelving, which is simple, to long-span shelving, mobile shelving and multi-tiered shelving.
Mezzanine floors provide a solution to the lack of floor space in an office. If you have lots of height in your office, but not enough floor space, you can install a durable and stylish mezzanine floor to provide a stylish storage solution. These can be a great option to avoid the need to relocate, and they can also be altered or extended as necessary as the process for installing a mezzanine floor is relatively simple, making them perfect for growing companies.
Finding the Right Solution for Your Office or Warehouse
A lack of space can be a big problem for businesses of all sizes. Whether you have an office or warehouse, many smart storage solutions are available to increase floor space and storage space. So take a look at the options and find one that works for your premises.



For more information and options to your storage problems, visit; www.avantauk.com