A
How-To Guide

for Converting a Warehouse into Your Office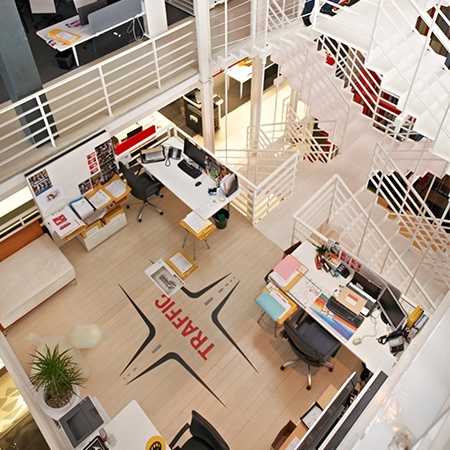 Converting a warehouse into a comfortable and efficient office is a large task for any company, but it can certainly be done to a high standard and without too much difficulty, with the right planning.
Here are a few of the most important things to remember when you're converting your warehouse into an office so that you end up with a comfortable and modern space that you and your employees will be happy to work in!
plan the space
The first thing you will need is a clear vision of how you want your office to turn out. What is the purpose of the office?
How many people will work there? How will you use the space?
When we carried out a warehouse conversion for Whitby Seafoods, we converted a large, dark warehouse into a state-of-the-art office.
The company needed the space to be used for its growing workforce, and we worked closely with them to understand their requirements
before planning the space.
So look at your requirements – not just for now but also for the future – and use this as a guide to start planning the new office space.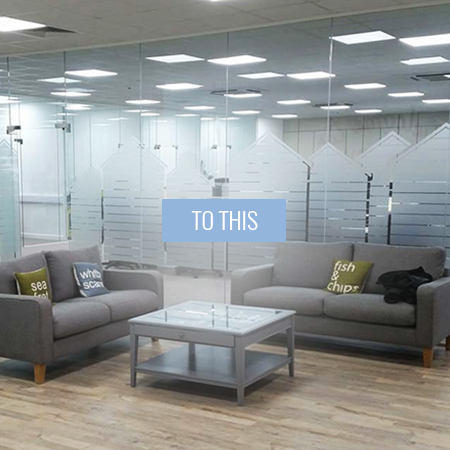 What's the Theme?
Once you have decided on the space you will need, you may want to start looking at a theme to follow. Having a theme in place can help to direct your decisions when it comes to choosing furniture, equipment and decorating materials.
Whitby Seafoods chose a nautical theme, and this was reflected in the colour scheme, he port hole panels, driftwood effect flooring. So have a think about the type of theme you want for your office.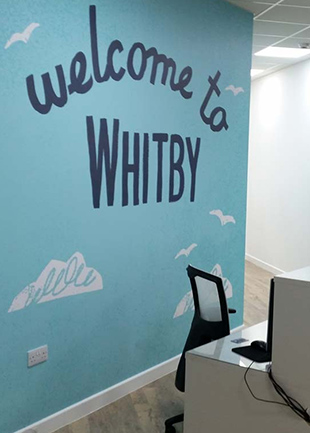 Screening and Partitions
Screens and partitions are a very effective way to quickly divide up larger spaces into smaller areas – making them particularly useful for
this kind of conversion, as well as easy on the budgets too!
For Whitby Seafoods, we used Komfort Polar office partitioning, which consisted of both single and double-glazed partitioning. Office partitions come in many forms, and we design and install these according to the task. Folding partitions are a quick way to separate large spaces, and office screens are a simple way to separate out work areas, so have a look at the available products to decide what could work best for you.

Choose Your Furniture
The furniture you choose will depend on the how you plan to use the office, as well as how many people will be working in it. The furniture will consist of desks, chairs and tables, and these come in a huge range of forms and styles. If you want to save space, you may want to use a bench desking system.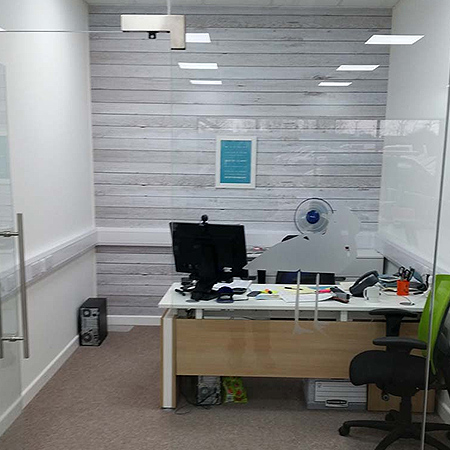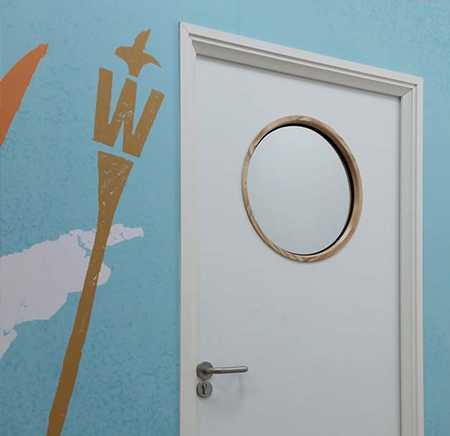 Storage
You will want to choose suitable office storage systems for your new office space, such as rotary cabinets and tambour door cabinets. Organising the space properly is essential, so make sure you incorporate your ideas into the planning stage.
Shelving will be particularly important, and there are many types of shelving to choose from. For example, you may want to choose mobile shelving solution to save more space in your new office, but there are many other types of office shelving to choose from.
Start Planning Your Office Conversion
With the right equipment and planning, converting a warehouse into an office does not have to be too complex. Just make sure you think carefully about what you want to achieve with your office, and the set about planning the space, furniture and storage in advance.
Do this yourself or use our specialist assistance, then when you are happy with your plan, go ahead and get started. You can then enjoy
having a modern, comfortable and efficient office space no matter what the condition of the warehouse space before the conversion.