Before anything else, it's important to choose a location that's going to be best for business. Although cost is obviously a major contributing factor, you also need to consider the following

location
Before anything else, it's important to choose a location that's going to be best for business.
Although cost is obviously a major contributing factor, you also need to consider the following:
layout
Is there scope within the current layout to enable you to design the interiors necessary for your business.
PROXIMITY
What is your main method of transportation? Do you need to be closeby to rail, sea or air links. Choosing wisely will help to eliminate unecessary transport costs in the long run.
accessibility
Although it may be cheaper for you to inhabit in a remote area, can your workforce easily get to and from the premises. You also need to consider how you're going to distribute your product, and whether you'll need multiple premises across the country to be able to efficiently distribute your goods.
new build vs refurb
Here you'll need to decide between sustainability and conveniency. A new build is a great option if you've got an environmentally friendly attitude but it may take some time to get up and running; and whilst refurbishing an old building may be a quicker option, you may not get the environmental perks of a new build.
Efficient Storage
The storage area is arguably the most important place in your warehouse. In order to utilise this area fully, choose racks and shelving that are designed especially for the materials you wish to store. Ensure that there is enough space for your most valuable assets – your staff – to operate safely and efficiently.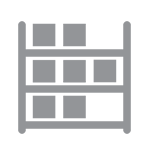 pallet racking
Depending on the size and quantity of your goods, you may or may not choose to use pallet racking in your warehouse. Pallets are a simple method of storing goods whilst maximising the space you have available and correct use of these alongside pallet racking will give you the ability to speed up the loading/unloading process.

floor plan
Draw up (or have a Warehouse Interior Specialist draw up) an in-depth floor plan. Be sure to fully utilise the space that is available to you. Ensure that there is a clear mile between your receiving and shipping areas to avoid any confusion.


Take into consideration the type of products that will be arriving, how these goods will arrive (whether it be on pallets or in packets and boxes) and the space you will need to accommodate for them. Think about the quantitiy of these goods and how your stock handling system will work- is there enough space for you to safely erect shelves and racks as high as you need it to be to house your goods and can these items be picked safely by your warehouse operating team?


Regardless of your industry or the size of your business, its almost inevitable you'll recieve returned goods from customers. When thinking about your floor plan, it's important to consider how you're going to handle returns. Will they be sent back to the warehouse or to another location?


Do you have enough space to efficiently handle a returns system? Consider your method of picking and transportation around the warehouse and whether you need to allocate space for fork lifts, conveyor belts and garment rails. If you're going to be using fork lifts as a means of transportation, keep in mind there needs to be a safe place for them to be stored when not in use.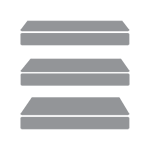 warehouse shelving
You'd think that shelving is a pretty simple concept. But when it comes to warehouse shelving solutions, they can be pretty difficult to plan. Selecting the correct warehouse shelving system can mean the difference between efficient storage, and a complete mess. Think about the size and shape of the goods you're storing, and speak with an expert to dicuss which system is right for you.

MESH SECURITY CAGES
Will you be storing high-value goods? Have you thought about extra security for these particular items. Mesh Security Cages are one of the most popular choices for added security in both retail and warehouses. These come in a range of sizes and can be customised for both indoor and outdoor use as well as being accessible to forklifts and pallet trucks.

BREAK OUT AREAS
You should provide at least one area in which your employees can rest during break times. Provide some comfortable (not too comfortable!) seating and canteen faciltiies for making refreshments. Allow your staff to recharge their batteries and boost employee morale! When considering washrooms, it might be worth investing in an eco-friendly space with touch free and LED technology that will provide your employees with a modern, comfortable space and will save you money in the long run.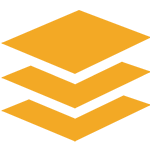 MEZZANINE FLOORING
Mezzanine flooring can be used to create extra storage space without the hassle and expense of traditional space-making methods. This type of flooring can be altered, extended and rebuilt as necessary to meet the demands of an ever-changing environment.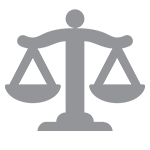 LEGAL CONSIDERATIONS
If you're new to this, there's likely to be legislation you never knew existed. Do your research. Find out exactly what legal requirements you need to meet for all aspects of your operations from risk asessments to legislation on parking your freight vehicles.
technology
It may be a good idea to invest in a sophisticated sortation system to assist your workforce with their daily tasks. The use of technology in warehouses is fast becoming one of the most important design factors to be considered. Collaboration tools will help you and your employees to communicate effectively. Whether its via radio, laptop, smartphone or tablet- your warehouse is more likely to operate more smoothly if there's enhanced communication between the people running it! You're also more likely to build a stronger relationship with your clients if you can invest in a system that can provide them with regular updates on their order.

warehouse safety
In such an environment, safety is critical. In order to comply with health and safety regulations it's important that you not only display the relevant warning signs, but you also train your workforce to a standard in which they are able to both prevent and react accordingly to any accidents in the workplace. If you're operating forklift activity, be sure that the people using them are fully qualified to prevent landing yourself in a spot of bother!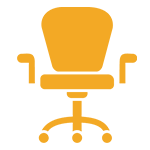 offices
Allocate dedicated office space in self-contained areas of the warehouse.Office partitions are a great for splitting up spaces no matter how big or small, and will allow your admin and managerial staff to get on with their work away from the hustle and bustle of packing areas and loading bays. Consider using rotary office cabinets or something similar to maximise storage capacity and make the most of the space you have.
3PL (Third-Party Logistics)
3PL is a commonly used term in the logistics world. But what are the advantages of using this type of service for outsourcing your warehouse and logistics operations?
LOW CAPITAL COMMITMENT
If you're considering outsourcing for your warehouse and transport faciltiies, a 3PL provider is likely to be the key for you! Using the services of a 3PL will reduce the amount of capital you need to invest and reduce the risk if things don't go accordingly!
flexibility
Most 3PL's can offer higher flexibility for distribution and will often provide a larger variety of services than clients could offer themselved. This allows busineses to effectively manage resources and ultimately turn fixed costs into variable costs.
COST & TIME SAVINGS
3PL providers are far more likely to have greater expertise and global connections than those of producing or selling companies, and there's a chance they'll be able to update and adapt their epuipment & systems meet customer and supplier needs more efficiently and effectively.
Whether you choose a new build, a refurb, pallet racking or mezzanine flooring, get in touch today to start planning your ultimate warehouse!