We know that first impressions count, especially when it comes to new or potential clients.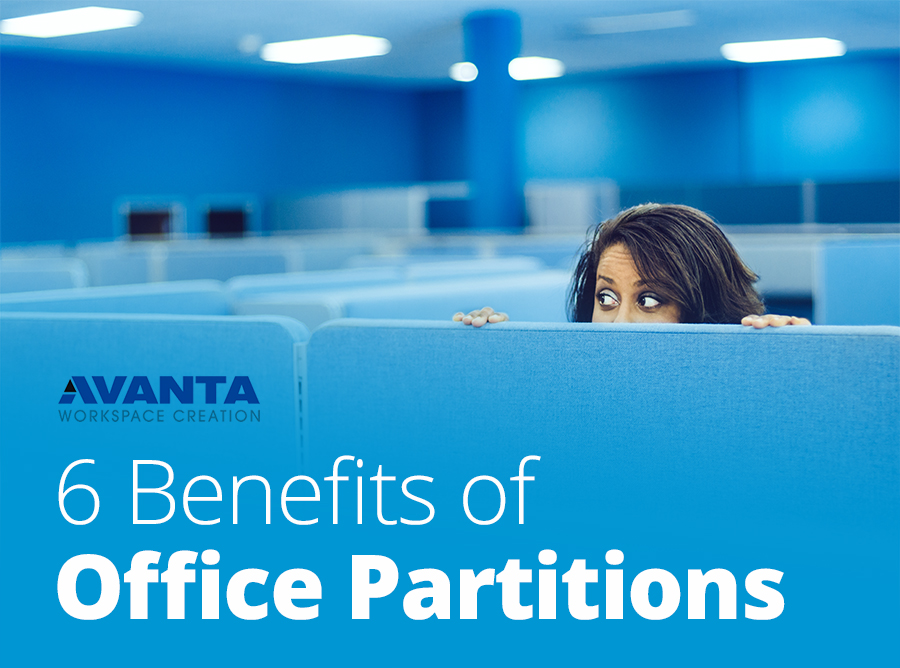 Open plan offices have become increasingly popular over recent years for a number of reasons.

At Avanta UK, we realise that the open plan office doesn't work for everybody and a great way of utilising the space you have is through the use of office partitions. Here are some of the benefits:

Pleasing Aesthetics
We know that first impressions count, especially when it comes to new or potential clients. As well as breaking up the space you have available, glass partitions are also very pleasing to the eye. As well as letting in a copious amount of natural light, you'll also have the option to add a frosted effect or company logo for added aesthetics!
Enhanced Productivity
Glass office partitions introduce a b flow of natural light into the building and create a light and airy illusion. Offices that are enriched in natural light can help to promote positivity and is likely to increase productivity amongst employees.

Sound Management
In a busting office, it's likely that you'll need an area for the likes of conference calls and meeting. Folding office partitions are a great way of providing an accessible and sound proof space without the expense and hassle of building a completely new room.

Practicality
Introducing partitions into the workplace can have a number of benefits, but probably the most practical of all is the ability to remove and rearrange them if you need to. This is especially important if your workplace is one that is fast paced or is likely to be expanding soon.

Added Privacy
In a modern day office environment, it's likely that from time to time your employees will need to engage and work with one and other. Office screens can be used in a number of ways to provide your workforce with privacy when it is needed whilst working in open plan surroundings.

Cost Effective & Durable
Whatever type of office partition you choose, it's more than likely to be cheaper than building permanent brick walls. Likewise, partitions can also save you money on energy bills, as you have less rooms to heat and power.
These are just a handful of the benefits that come with installing office partitions. So before you fork out on major building work, consider how this low cost and durable solution could enhance your workspace!