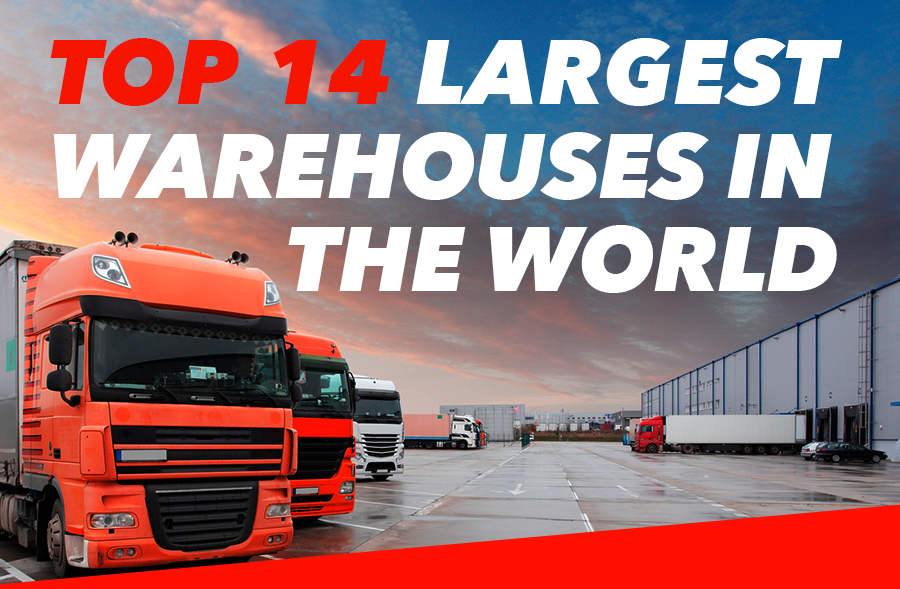 You might expect a distributor like Amazon to be right up there at the top of the list of the 14 biggest warehouses in the world, and if the combined space of Amazon's distribution centres was accumulated, that would certainly be the case. But many global companies have national and even regional warehouses, so discounting them from the list of the top 14. Here, in reverse order, is a list of what are reckoned to be the most mega warehouses in the world.
14. Aerium Warehouse, Germany
With just 70,000 square feet, the Aerium hangar in Brandenburg, Germany, is the smallest entry in our top 10, but it's still fairly big! Built to accommodate giant airship construction, it's now a tropical theme park, so technically no longer a warehouse.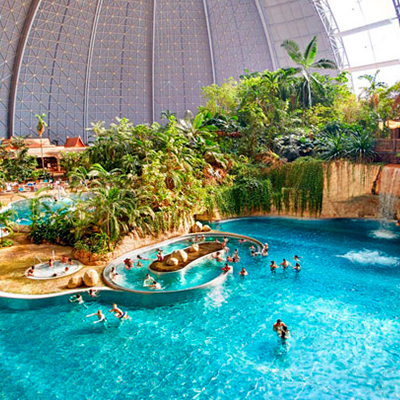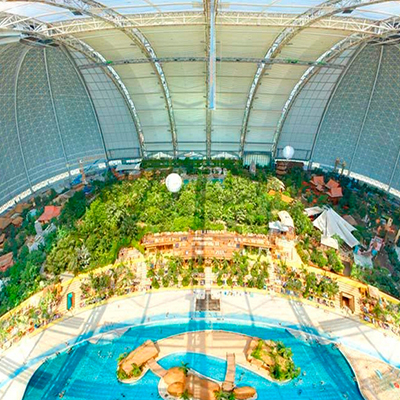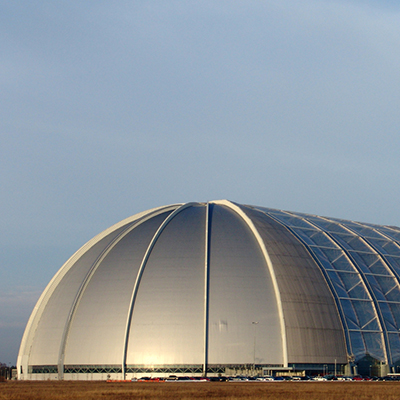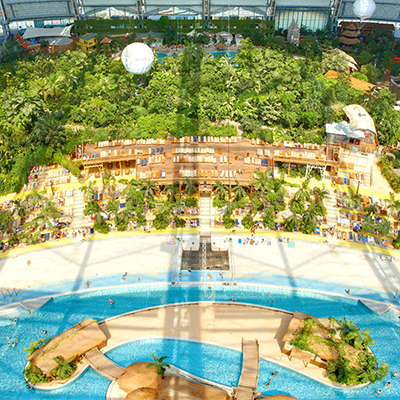 13. Amazon Warehouse, Texas
Amazon just makes it into the top 10 with one of its buildings – the square foot distribution centre in Schertz, Texas, USA.117,000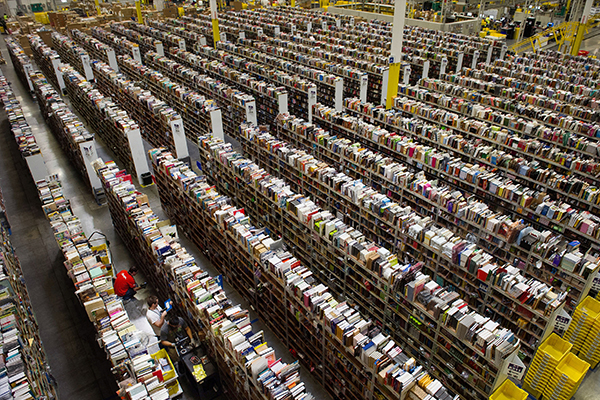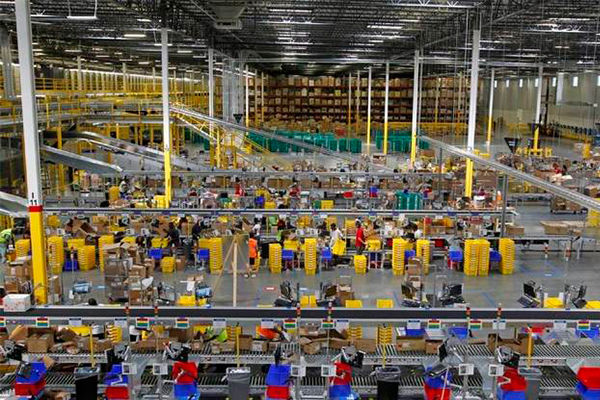 12. Constellation, Bristol, England
Constellation produces and markets a range of beers and wines throughout Europe, storing 57million bottles at any one time. This huge company that is responsible for 15% of the UK's alcoholic beverages, needs a massive sqft of space to keep up with demand.261,520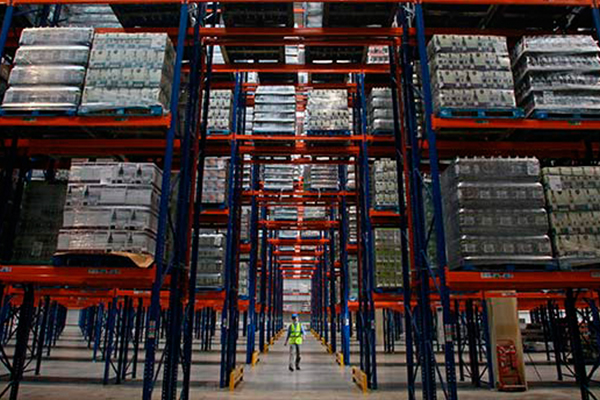 11. NASA Vehicle Assembly Building, Florida
You can find this warehouse at the Kennedy Space Centre in Brevard County, Florida, USA. At 348,000 square feet, it might be smaller than some of the other competitors for the top 10, but it's also the largest single storey building in the world and the tallest building in the US, outside of an urban setting. Between 1968 and 2011, it was used to build manned space vehicles. It's so big, that the interior of the building has its very own weather system and rain clouds.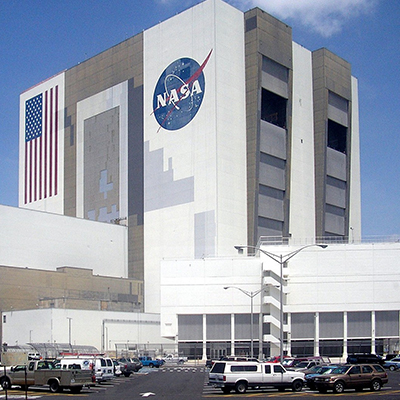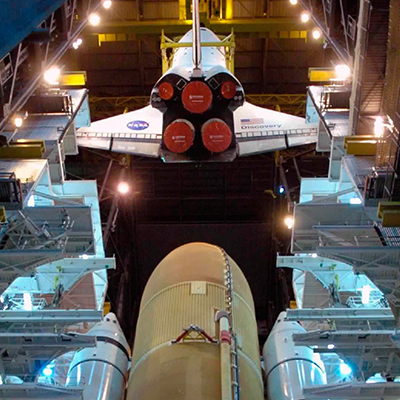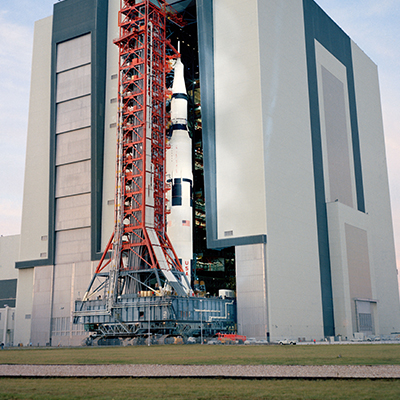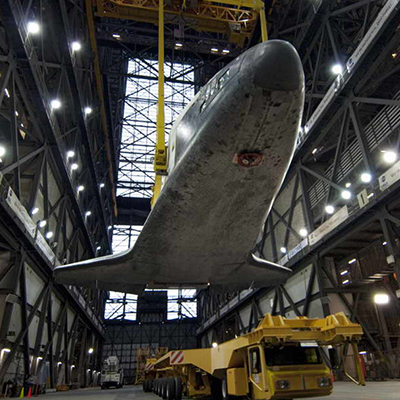 10. Tesla Warehouse, California
Tesla Motors, based in Fremont, California, USA, takes the next spot, with a footprint of just under 500,000 square feet.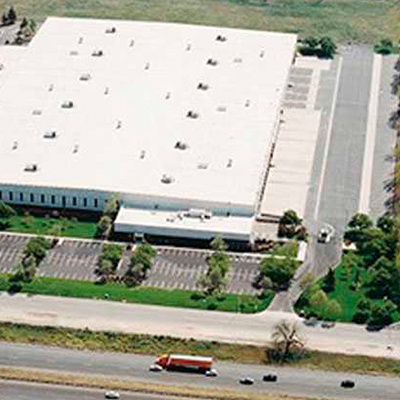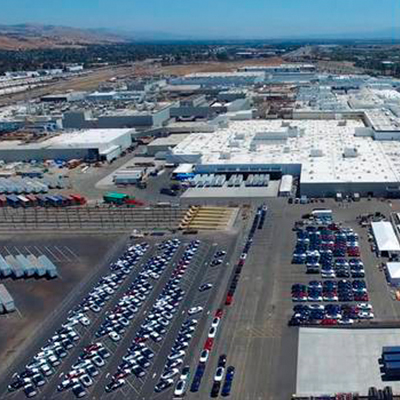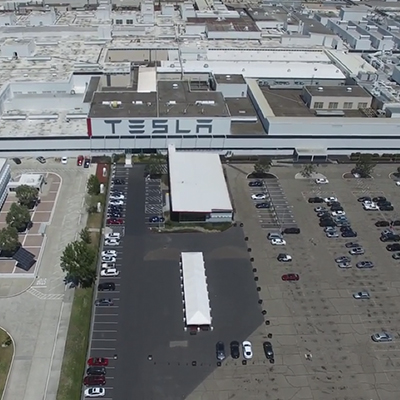 9. Meyer Werft, Germany
Not just one of the biggest in the world, but also one of the oldest, this shipbuilding facility was built in 1795 in Papenburg, Lower Saxony in Germany. With 678,000 square feet, it now warehouses some of the world's biggest and most luxurious cruise liners. During its lifespan, this warehouse has seen over 700 ships built. If you placed them all end to end, they would add up to more than 132 miles of ships.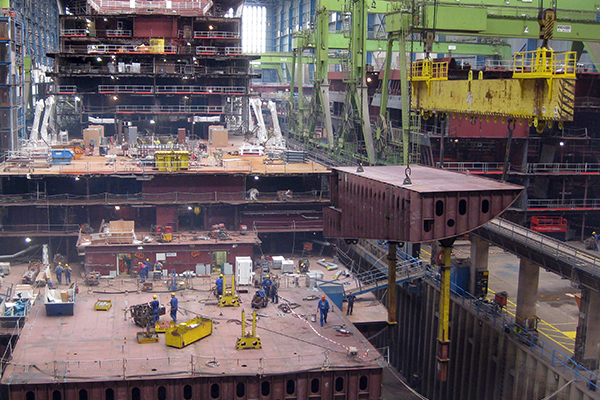 8. Tesco Distribution Centre, Ireland
Built in 2007 as a distribution centre for Tesco groceries, this warehouse checks in at just over 863,000 square feet. Located in Lanestown, Ireland, it cost more than 70 million euros to construct.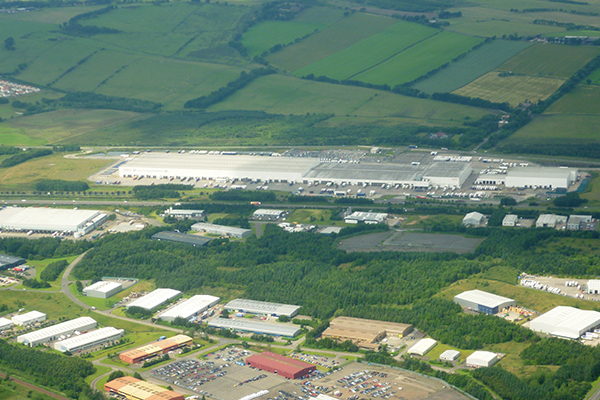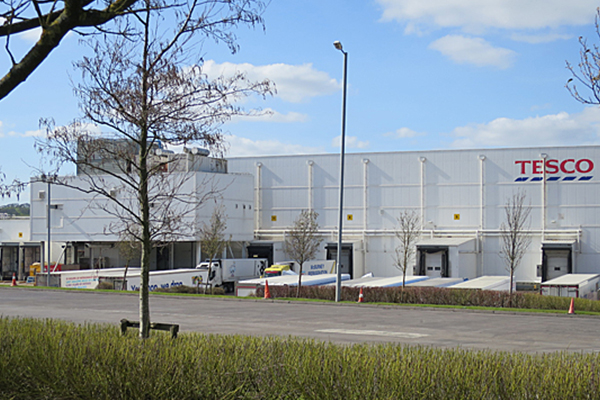 7. Morrisons Distribution Centre, Sittingbourne, England
The Morrisons Distribution Centre in Sittingbourne is not only one of the UK's and subsequently the world's largest warehouse facilities its also a nature hub with many conservation projects taking place during its construction and since its completion. The massive facility comes in at a whopping 919,443 sqft.

6. Shaw National Distribution Centre, Lancashire, England
The Shaw National Distribution Centre is home to logistics giant, Yodel as well as another retail superforce, the Shop Direct Group who own very.co.uk, littlewoods.co.uk, and isme.com. The centre spans 1million sqft.

5. Amazon Fulfilment Centre, Dunfermline, Scotland
Amazon, the worlds largest retailer, operates countless warehouses and logistical miracles on a daily basis, some of which come from one of the largest warehouses in the world, the Amazon Fulfilment Centre in Dunfermline which measures in at 1million sqft.
4. Jean-Luc Lagardere Plant, France
It's off to Toulouse, a city in France, for the next contender. The Jean-Luc Legardere plant needs all of its 1.32 million square feet, as it is used to construct the Airbus 380, the largest airliner in the world.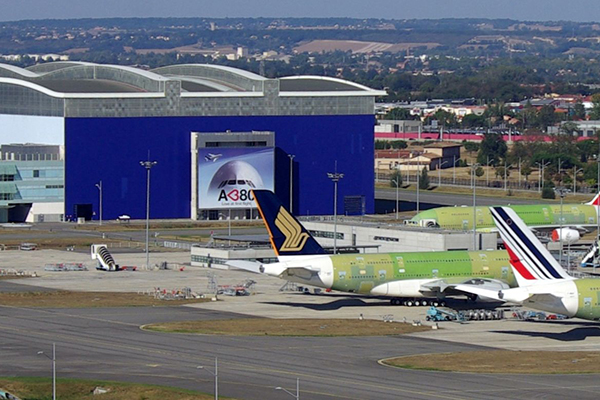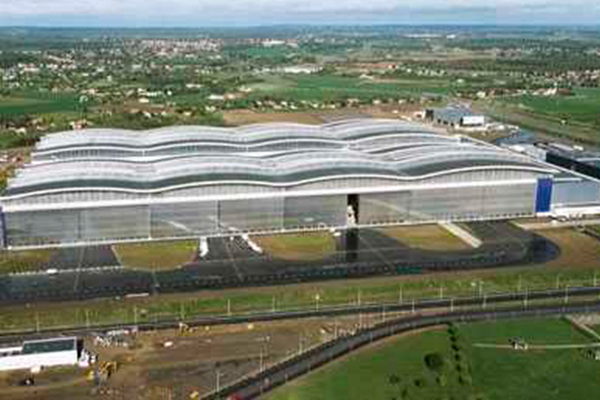 3. Target Import Warehouse, Washington
In order to handle imports of its goods, Target built a 2 million square foot warehouse in Lacey, Washington. It's the hub from which distribution to regional warehouses is made. Target has other warehouses, too – this one is just the biggest.
2. John Deere Warehouse, Illinois
Milan, Illinois, USA is home to the world's largest factory parts warehouse. John Deere built its 2.6 million square foot facility here for its north American distribution business.


1. Boeing Everett Factory, Washington
Beyond any doubt, the Boeing Everett Factory, in Everett, Washington, USA is the most mega warehouse in the world. Checking in at an amazing 4.3 million square feet, it is both the largest warehouse and the largest building in the world. To put it in perspective, you could fit 80 football pitches into it and still have some room left over. Originally constructed to build the Boeing 747, it now houses assembly for 767s, 777s and the massive 787 Dreamliner.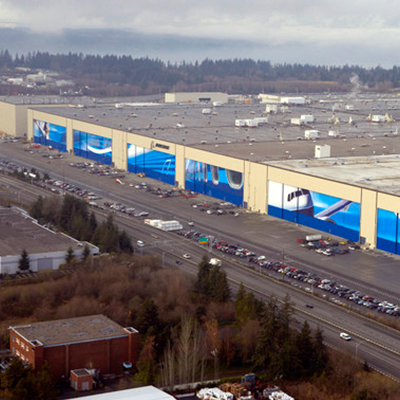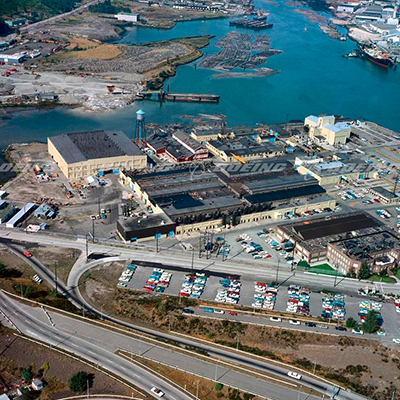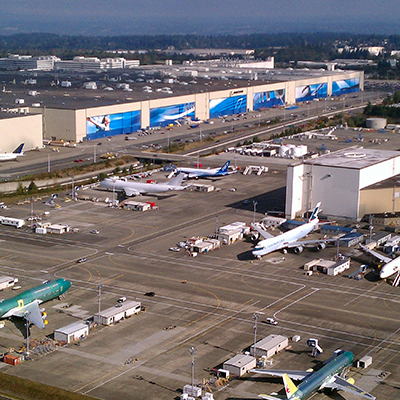 So there you have it. The top 14, jaw dropping warehouse spaces around the world. Ponder on the warehouse space needed to store the construction materials for these huge buildings!