Safety First!
How to Avoid Warehouse Accidents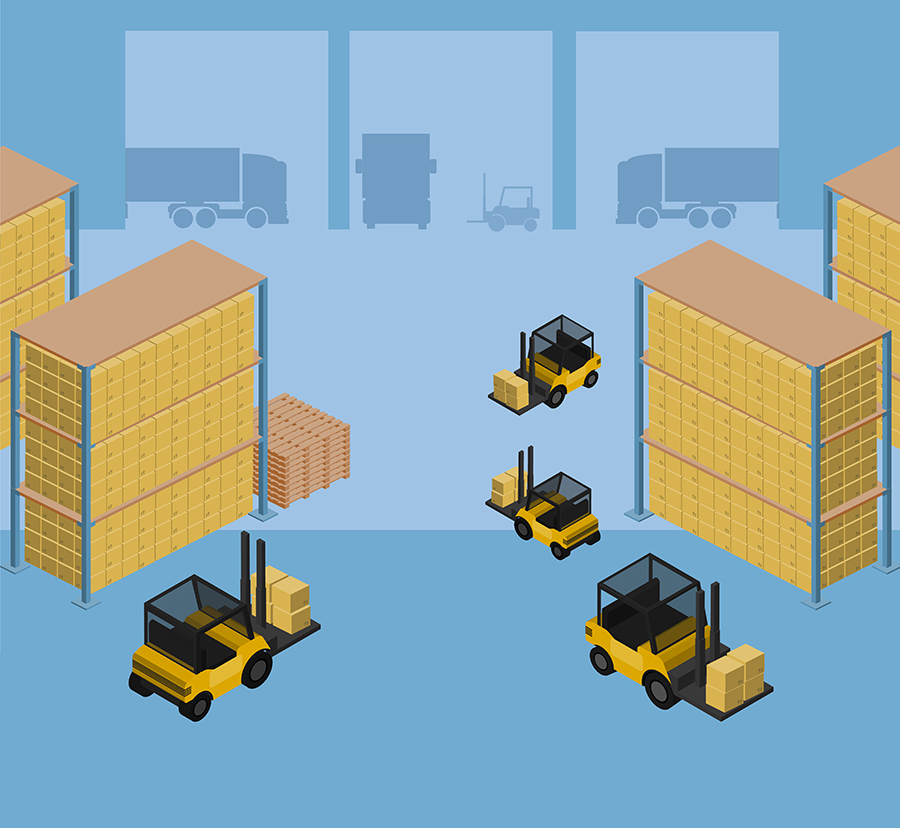 Safety is paramount in any work environment, but it is especially important in warehouses, where the risks to workers are often greater than they are in offices.
Here are some of the most common warehouse accidents along with tips on how to avoid them…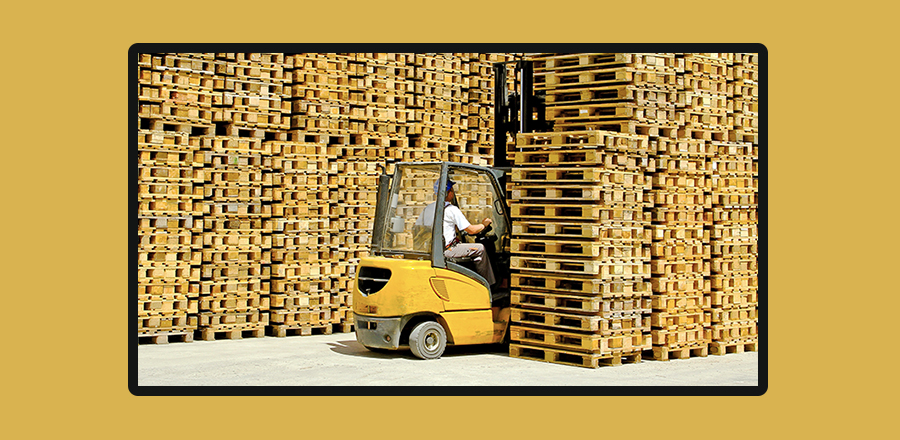 Forklift accidents are some of the most serious types of accidents in warehouses. Forklifts are large, powerful vehicles and one simple mistake can be very dangerous. Drivers often become very comfortable using forklifts, which in some cases can lead to carelessness.
To reduce the chances of accidents occurring, only trained employees should use forklifts. Some employees may think they know how to use them, but if they are not trained, they should not use them. Also make sure they update their training as necessary.
Slips & Trips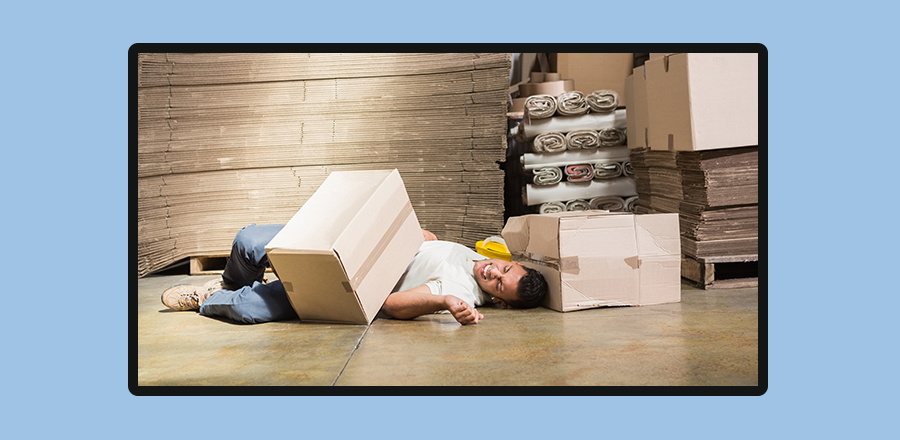 Liquids can get spilled in warehouses, sawdust can end up on the floor, debris can create risks, and things like boxes and pallets can get left in the wrong place. All of these can increase the risk of slips occurring. This is one of the most common accidents, but also one of the easiest to avoid.
First, make sure you have clear procedures in place for where things go and what employees should do if anything gets spilt. Next, ensure that all employees use the correct safety gear, including safety shoes with good grip. You could also use floor tape to reduce slips, and ensure good lighting throughout the warehouse to improve visibility.
Falls from Height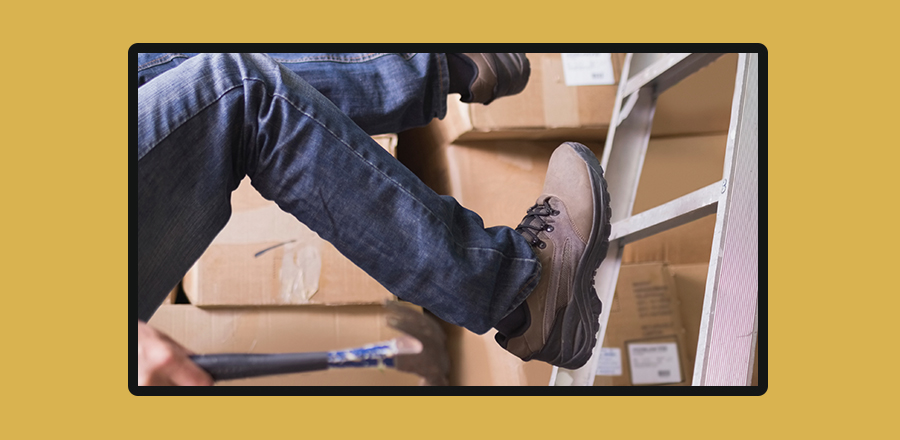 Workers may fall from platforms or from ladders, and this is one of the most serious types of accidents in warehouses because it can result in serious injury or even death.
Ensure correct training for all of your employees for working at height, and make sure safety guidelines are always followed. Use of guard railing is also important, and ensure you only use safe shelving systems.
Harmful Substances
If you store harmful substances like chemicals in the warehouse, these can present a risk to employees. Ensure that they are stored away carefully in hazardous cabinets, and follow all the legal regulations, especially where handling of the harmful substances is involved.
Lifting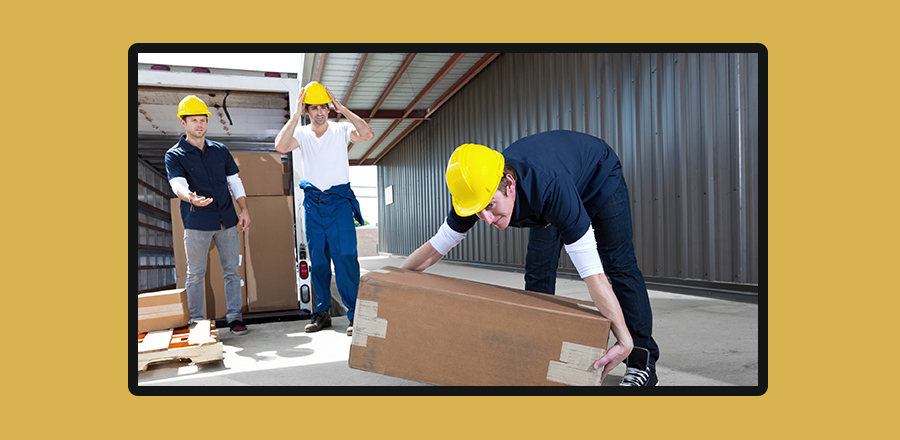 Another very common risk in warehouse is injuries caused by lifting heavy objects incorrectly. These can sometimes occur suddenly, or they may occur over a period of time. Injuries can be disabling, and they can cause damage to backs, shoulders and feet.
Ensure correct training so that employees lift items without risking injury. Never make employees lift anything that is too heavy, and ensure correct footwear is used to avoid slips while lifting.
Falling Objects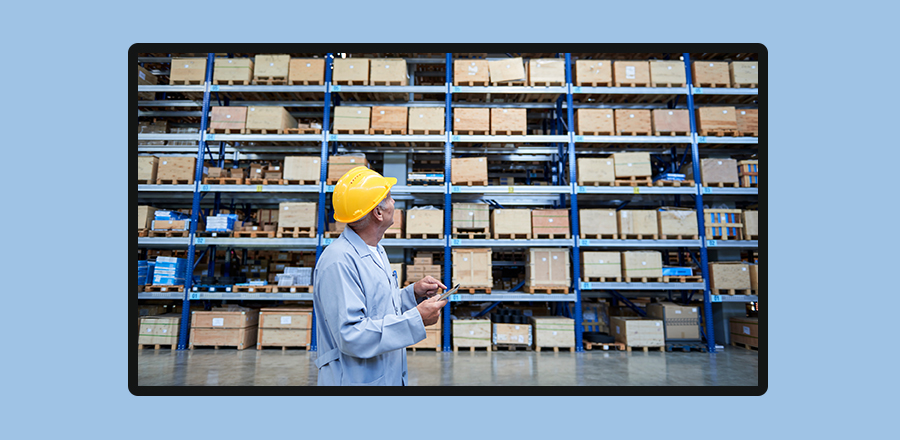 Items that have been stored incorrectly, such as boxes and pallets, can fall off and cause injuries. Reduce the risk of this by ensuring proper stacking, and through using safe pallet racking. You should also ensure correct training for those who stack items to avoid overloading, and make sure the racking is inspected regularly.
Avoid Accidents in the Warehouse
Accidents in the warehouses can be serious, so make sure you take steps to avoid them. Always invest in protective equipment for your employees

such as shoes, hard hats and goggles, follow all the legal regulations, ensure you regularly inspect potentially dangerous elements of your warehouse, and make sure your staff receive up-to-date training. That way you can reduce the risk of accidents and keep your employees safe.